Truffle Trees & Consultancy
Want to grow truffles? We're here to help
Our home is England, but aside from working with land owners and farmers across the UK, we also have plantations in over 20 countries from Europe to South Africa, with people on the ground, ready to help. We're looking for truffle cultivation partners, not just in the UK but across the globe. We have the largest network of truffle plantations, in the world and we'd like you to be part of it. With our unrivalled expertise, we're able to guide you at every step of the way - from site selection to truffle distribution, we are here to help. More information is outlined below. If you'd like to know more or find out about suitability criteria, please get in contact and we'll talk you through the process.
Access to the world's largest research database
One of the most exciting aspects of Mycorrhizal Systems model is that we have a number of plantations across the globe in a broad range of climatic and soil conditions. All sites have been started with the same technology and this leads to what we believe is the largest unified data-set in truffle cultivation in the world.
This network of data gathering makes our research extremely strong and also allows experimentation with a large number of systems. This means that we have dealt with extreme climatic conditions and other issues before, so we are well placed to advise you if any problem should occur.
Working with MSL, you'll also be benefiting from the results of our on-going global trials. From testing new in-field methods, to our own genetics lab, it is you (our customers) who benefit from the fruits of our trials. We've learnt that advice on truffle growing needs to be site-specific - there is no one model that be applied to all sites, advice needs to be tailored and we have the expertise to work with your site.
It is this kind of research, attention to detail and scale that really sets us apart. The map below shows the some of the countries in which we are actively cultivating truffles and researching.
Truffle cultivation and research map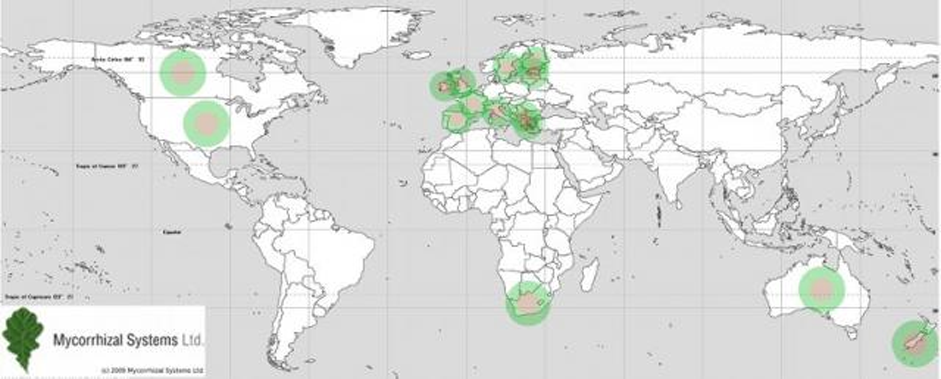 Low establishment costs
In the UK, the 1600 truffle inoculated sapling trees needed for 1 ha summer truffle plantation costs around £17,600.
Site selection
Remember, there are a range of truffle species, each suited to different climates and soil types. We can guide you on what's suitable and possible for your own site. Despite what you may have read, the soil also doesn't need to be alkaline, the majority of our sites have started off with acidic soil.
Expertise
We can offer you full guidance, expertise, training, intensive scientific monitoring and be on the forefront of truffle production technology.
Harvesting and distribution
We have our own experts, ready to guide you on harvesting methods and our own global truffle distribute network, which we'd like you to be part of.
To receive a document fully explaining truffle cultivation and what we offer, please contact us with your location details and we look forward to hearing from you.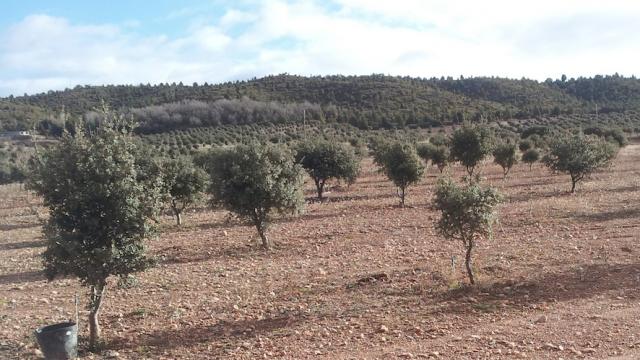 With our own genetics lab and research sites in 23 countries, we are truly world-leading in the field

Thorough and scientific methodologies, attention to detail and having a committed partner at every step of the way, is the only reliable approach to truffle cultivation

From guidance in orchard establishment, tree supply and management to our own truffle distribution network, we've got all angles covered