Worldwide Truffle
Plantation Establishment
Our approach to truffle cultivation is different. We want you to be successful and we want to be part of your journey. We partner with land owners and we guide you at every step of the way, from orchard establishment to harvesting and distribution of the truffles.
Having built the world's largest truffle research network and having been the first to produce truffles in a number of countries, we believe our technique is one of the most advanced currently employed. From our own genetics lab (DNA testing and research) to our own truffle distribution network, you can be comfortable that you're in the hands of experts.
If you're a landowner interested in Farm Diversification, and curious to learn more about truffle cultivation, then please see our information on truffle trees and the consultancy we can offer.
Our technology is currently producing truffles in a wide number of countries including England, Scotland, Wales, Ireland, The Netherlands, Macedonia, South Africa and the U.S.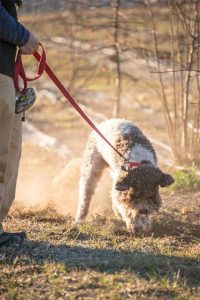 From guidance in orchard establishment, tree supply and management to our own truffle distribution network, we've got all angles covered

Thorough and scientific methodologies, attention to detail and having a committed partner at every step of the way, is the only reliable approach to truffle cultivation

With our own genetics lab and research sites in 23 countries, we are truly world-leading in the field
August 23, 2023
The season is in full flow with some incredible scented truffles coming from a number of our UK orchards.
July 3, 2023
We seek a postdoctoral microbiologist with experience of in-field collection of isolates alongside maintaining, screening and developing fungi cultures. This two-year role will focus on the collection and development of ectomycorrhizal (EMF) isolates, optimising in vitro growth conditions and the production of trees inoculated with different EMF species leading to field trials. Applicants should have a PhD in a relevant area of biological sciences and be experienced in lab-based culturing techniques. Experience with mycorrhiza identification and DNA metabarcoding would be highly beneficial.
January 30, 2023
Exciting plans are afoot as we plan to open the first UK truffle centre in late 2023/24.